Once in A life time experience.
Short Trip Description
We turn off the motor and listen to the breeze as we sail on calm crystal clear water. we serve some drinks as we have a relaxing sailing tour along the coastline of Aruba.
There is only a small group of people on board making this is a relaxing trip (not a party-boat)
We stop at Aruba's most beautiful lagoon; Catalina bay, this is where the Million Dollar homes are and the water is crystal clear, we can see the colorful fish right off the boat. The crowds, at this time of the day, are gone!
At this tropical lagoon there is a opportunity to go snorkeling (we provide you with everything you need, every thing is clean and new) When everyone is back on board we serve some watermelon, more drinks, and our award winning Sandwiches,(See Comments) Now (this is the best part) we are lounging there in this beautiful lagoon and,... the Sun starts to set coloring the lagoon in Sunset colors....... Sooo very nice to just be there at this time of the day..
Then..
After some cocktails we set sail for our "Romantic Sunset sail" on the way back. Cocktails served with the famous grilled cheese-sandwiches. After the sunsets we are back at the dock by the Marriott, perfectly relaxed ..
Trip is from 3.30pm till 6.30pm
4:00pm till 7:00pm March - August
Book online now and save $20 p.p
Includes every thing!! Sailing. Drinks, Snorkeling. Our award winning food, Sunset sailing on the way back, Complimentary Video.
Normally $85.00
Savings $ 20 Per.Person
Only for booking online; $64,99
#1 on Aruba's "Things to do list" TripAdvisor
Black Pearl 50 ft, Holds 40 ( we sail with only 20 passengers)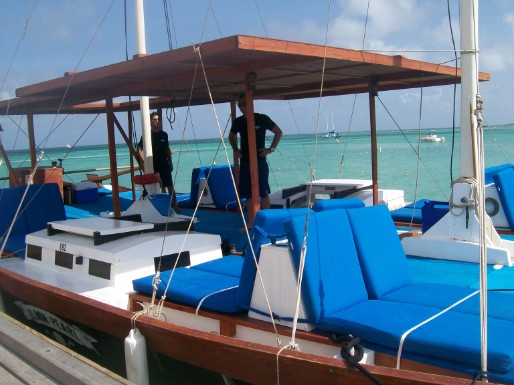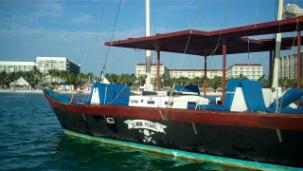 The Black Pearl and I Sailed to Aruba about 22 years ago, this boat has a lot of history...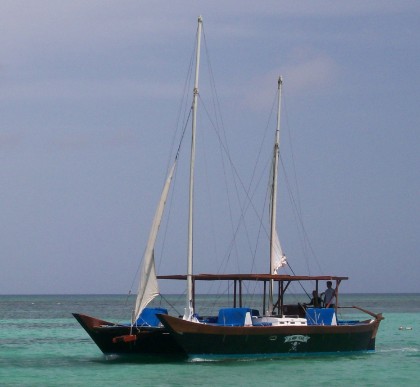 This is the Blue Melody 40 ft holds 24 we take only 12
(We are sailing with the Black Pearl for now.)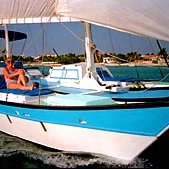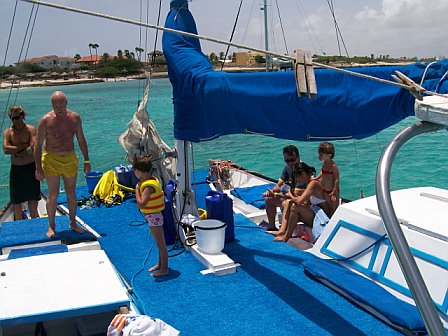 Only for booking online; Only $64.99 p.p